Widespread rain and occasional storms will hit the tri-county region today.
According to the National Weather Service of Birmingham, Elmore and Tallapoosa counties face a marginal risk for severe storms. A brief tornado could be possible and/or damaging winds up to 60 mph from noon to 10 p.m. tonight.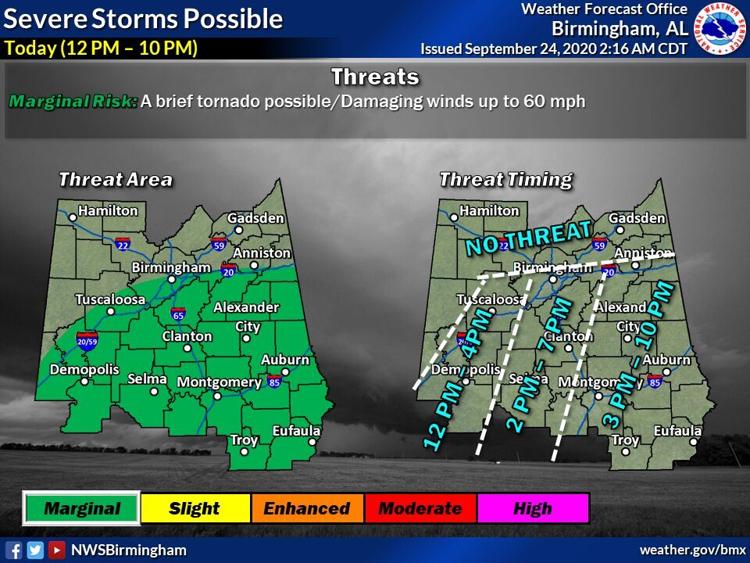 Aside from the rain, today will be cloudy with temperatures in the high 70s to low 80s.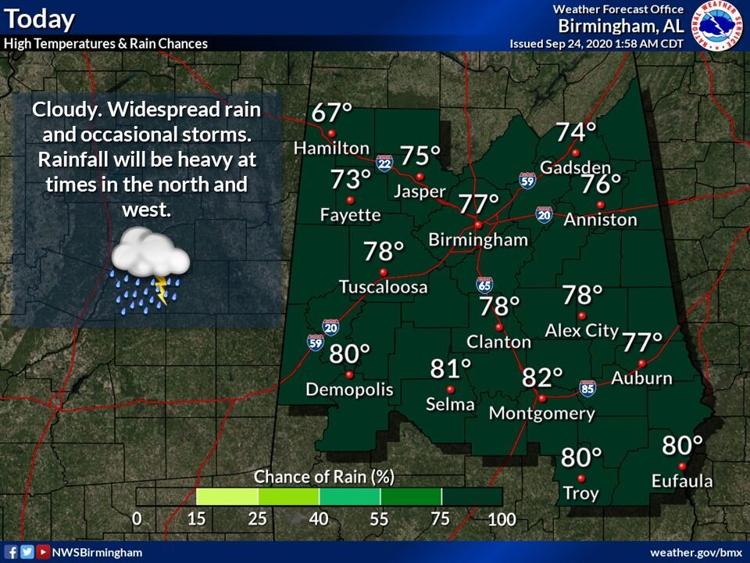 Tonight will bring showers and possible patchy fog.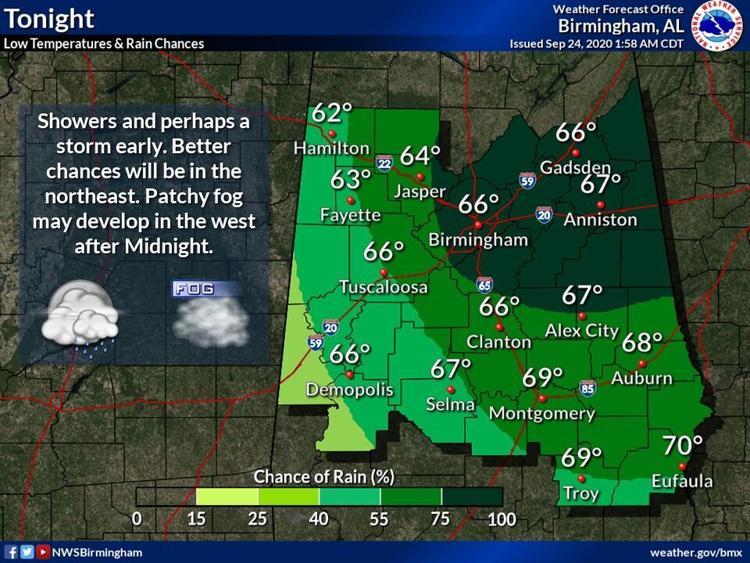 Friday the rain will let up in the morning but then return, as NWS reports decreasing shower coverage in the early but isolated showers in the afternoon.