Downtown Tallassee was full of activity Saturday morning as 46 runners participated in the annual Roaring 5K.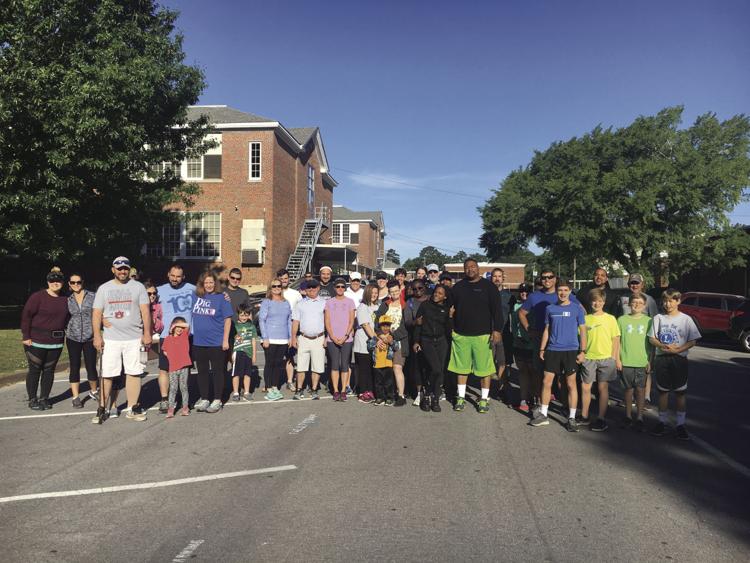 The race began promptly at 8 a.m. from Tallassee High School and followed a route across the Fitzpatrick Bridge and back.
Marybeth Higgins won the women's division, Caleb Mason was the men's winner and James Precia was the children's winner.
Proceeds from the run will benefit children and adults who need eye exams and eyewear and may not have access to those services. Dr. Paris Mullins of Tallassee offers his time and services at a discounted price in order to help those in need.
"Dr. Mullins is a great asset for us," said Laurie Rygiel of the Tallassee Lions Club. "He cares about the people who need assistance. Every year the Lions Club reaches out into the community to conduct eye exams, usually at the elementary and middle schools. We also helped a few elderly citizens who otherwise would not afford eye exams or glasses."
Neptune Technology Group sponsored the run.
"Supporting the local community is one of our values at Neptune," company vice president of operations Wayne Pitchford said. "Several of our employees are members of the Lions Club and the work they do is important. This event also gives us an opportunity to promote health and wellness among our employees, another one of Neptune's values."