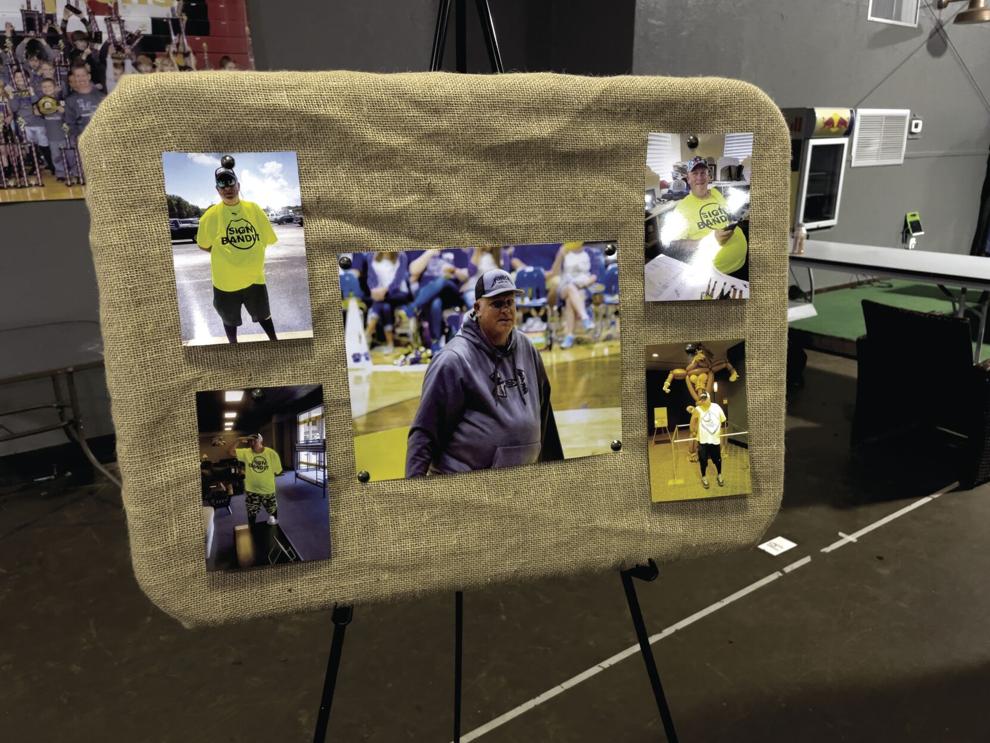 The rain did not stop the Celebration of Life for Coach Waters. It didn't even damper spirits as the Sports Gin on Cherokee Trail was filled with family, friends, and many others who were positively impacted by Coach Waters over the years.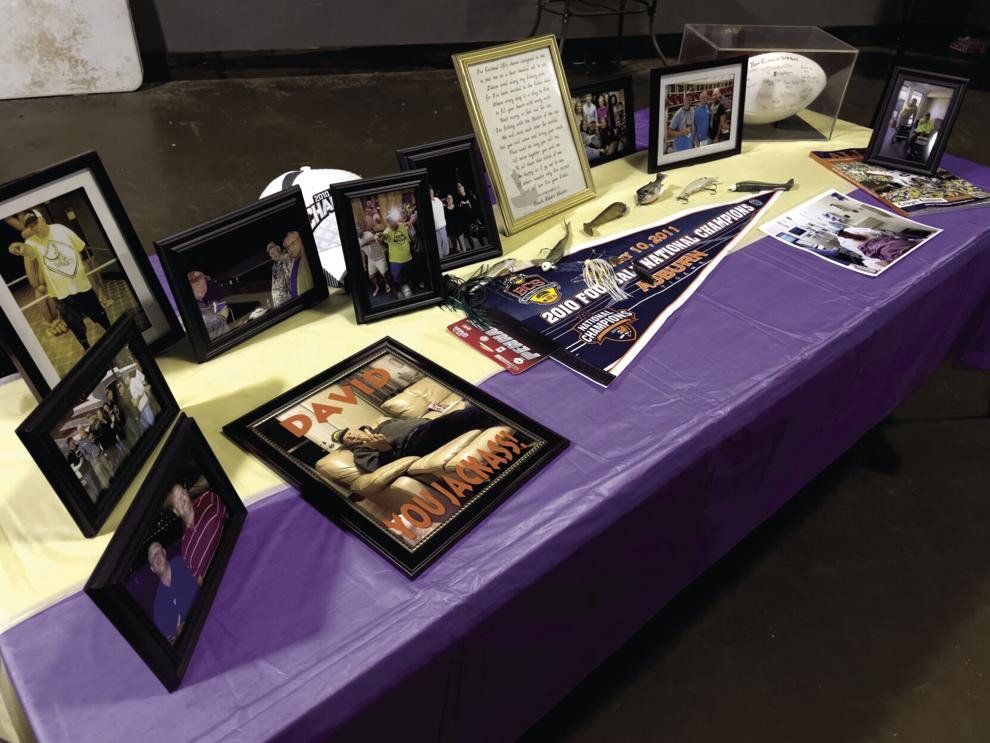 Waters graduated from Auburn University and moved to Tallassee in 1989 where he became a coach, a teacher, and a beloved member of the community.
Jeff Osborne opened the Celebration of Life for Coach Waters Wednesday evening with a prayer, and funny memory of his father and Coach.
"Coach called and him said, 'Let's go fishing", Osborne said. "He said, 'Alright, I'll meet you at the boat ramp'. They get out and start fishing. My dad said he looked down and he saw water at his feet in the boat. So, he said, 'Coach, there's water coming in the boat.' Coach, turned around calmly and said, 'Yeah I forgot to put the plug in. It'll all go out when we go to the next spot and I'll put the plug in.'"
David Stough then spoke about Coach Waters, who he considered a son.
"Coach Waters, he has been living with us since October. His house was my house," Stough said. "But that ain't really when it started. It started about 30 years ago when Coach Waters moved to Tallassee. Coach moved in across the street and he became like a father to my kids. He was like a brother to me but the older I got and the older my kids got, Coach became a brother to my kids. And then he became one of my sons. I loved Coach Waters. Coach Waters was my best buddy. Coach Waters was a real good close friend."
Over the years, the closeness between Stough's and Coach Waters grew from friendship to family.
"We were a real close family. Coach loved to eat my wife's cooking," Stough continued. "He loved to cook, himself. He would cook shrimp and grits. Then, my wife would cook peas and cornbread for him."
Stough said his wife Christy will dearly miss Coach Waters also.
"Coach and she used to talk every night," Stough said.
During the Christmas season, Christy and Coach Waters would watch Hallmark movies together. Stough's children enjoyed spending time with Coach Waters, too.
"Michael was a big fisherman also. He fished with Coach, but the last person to fish with him was my youngest son Jason," Stough said. "He told me all about it. They had a ball."
But the last person to talk to Coach Waters was Stough's son Michael. "Coach used to call me during the day," Stough said. "I guess he wanted to make me mad. He'd say, 'Have you talked to Michael today?' I'd say, 'No'. He'd say, "I've done talked to him three times.' He'd say, 'Have you talked to Jason?' I'd say, 'No'. He'd say, 'I've talked to him twice and I've talked to Brent two or three times.' It was kind of hard to get a hold of Cody.'"
Stough closed with the words, "You never know the value of a moment until it becomes a memory."
Former THS principal and coach, Carl Stewart shared fond memories of Coach Waters.
"I met a young, slim, coach back in 1989/90 school year," Stewart said. "This guy comes over to me said, "Give me some elbow room". I look up and he only had one arm. That was Coach Waters. He didn't feel that he a disability at all. Just an open honest guy."
Stewart closed with these words, "I loved Coach Waters. Coach Waters loved Tallassee."
THS graduate Abe Rigsby also said a few kind words about Coach Waters.
"This is kind of a big family reunion for Tallassee Athletics," Rigsby said.
"I remember when I first got into Coach Waters' class. The girl I was seeing at the time, he asked, 'does she wear glasses?' I said, 'No, but she wears contacts.' He said, 'I was wondering what she saw in you.'
Rigsby also told a story about his class's homecoming. He and friends from high school decided to roll Coach Waters' house in toilet paper one night. What they didn't know was Tiffany Baker and Coach Waters were actually pulling a prank on them. 
"We were having a good time. I felt like we were doing something illegal. We're throwing toilet paper in the trees and what-not. We were a little nervous. I don't know why. We were thirty-something-years-old but we felt like we were doing something we shouldn't be doing. We were just wearing the trees out with toilet paper. This guy comes out, 'What are doing?' I mean just cussing and hollering. We're running. I think several folks tripped and fell. We're jumping in vehicles. All of the sudden this guy starts laughing. It was Coach Waters. We found out later that Tiffany had set the whole thing up."
Coach Waters invited the group inside to have meal.
"He already had food cooked for us," Rigsby said.
Following Rigsby, Kat Travis spoke about Coach Waters.
"I was one of the ones who spent time in ISS with him," Travis said. "He always talked about being a better person. One of the things that he said to me when I was in high school has stayed with me throughout my entire life. He said, 'Kat, this is just a small blimp in your life right now. This time in 10 or 20 years, what you're going through now, is not going to matter'. And he was so right. I don't even remember what it was that I was upset about."
Other fellow coaches and longtime friends spoke kind, yet funny, words about Coach Waters. They shared several heartwarming memories that will never die.
Coach Waters was dearly loved by many. He leaves behind legend.
As David Stough said, "He was a limited edition."
Coach Waters had just celebrated his 58th birthday on March 16. He and Stough ate at Country Buffet that day.