Tallassee Mayor Johnny Hammock recently made a visit to Southside Middle School to declare Tuesday, Nov. 24, as Mahua Ghosh Day.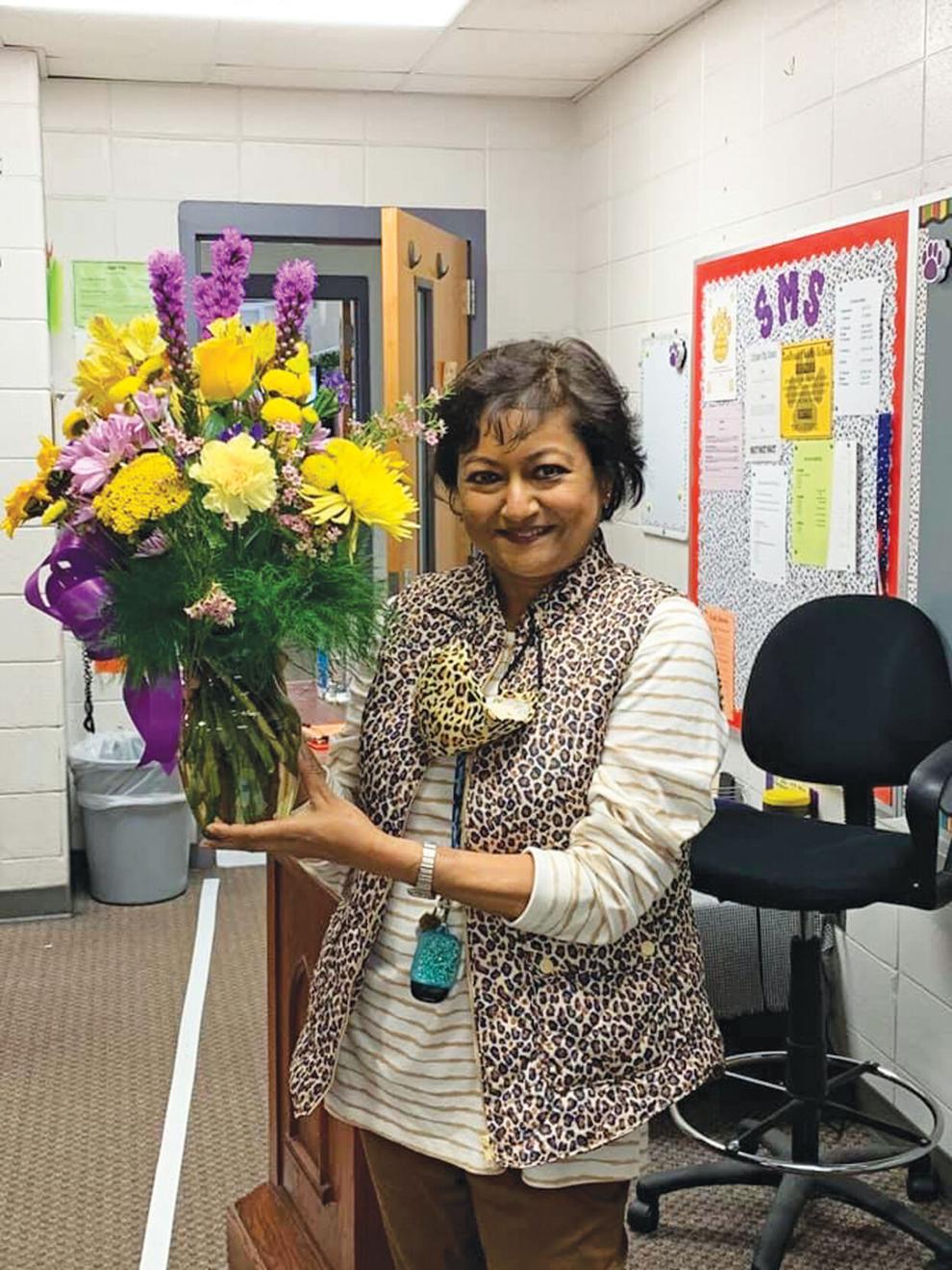 On Monday, Mrs. Ghosh's first seventh-grade class from 1992 sent her a bouquet of flowers for her retirement celebration.
"These beautiful flowers were just delivered to me by the first seventh-grade class I taught in 1992," Ghosh said. "Thank you all from the bottom of my heart. Truly touched and overwhelmed that you remembered me after all these years. I love you all."