The Tallassee Rotary Club ball drop that could net a lucky winner up to $4,000 is quickly approaching. That's right, you could win big if your lucky number drops the closest to the target. If you have not purchased your ticket, there are still a few days left to pick them up.
The Tallassee Fire Department has agreed to help with the ball drop. Using the ladder truck, the balls will be dropped onto the football field following the Sept. 17 game against the Tallassee Tigers and the Eclectic Panthers.
"This fundraiser has done very well in the past in other cities," Tallassee Rotary Club President Logan Steers said. "It's pretty simple. You buy a ball and you have a chance to win up to $4,000. People can also buy multiple balls. Say 10 balls for $100. I think $100 for 10 chances to win up to $4,000 is pretty good."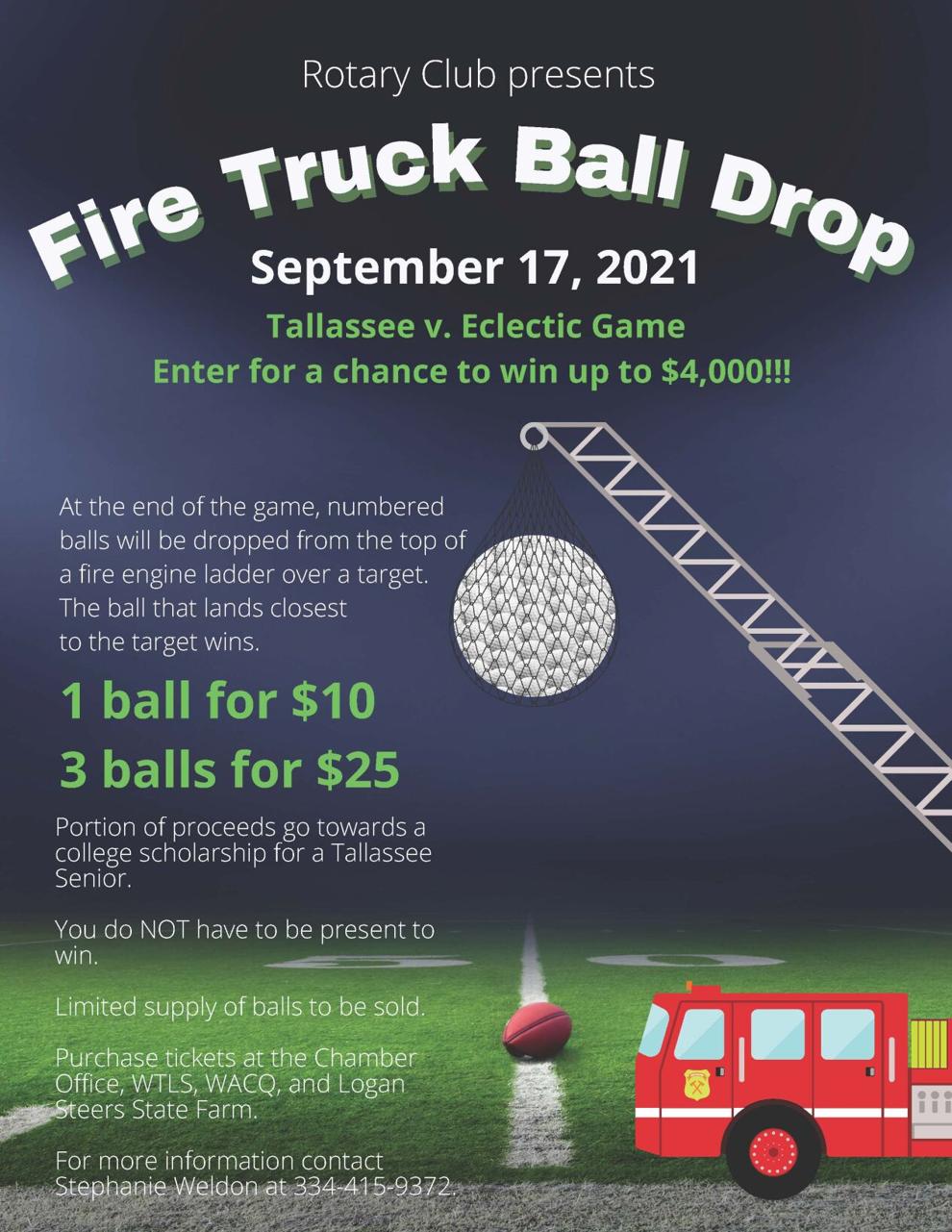 Tickets are available at the State Farm office, at 576 Gilmer Avenue, The Tallassee Chamber of Commerce, at 303 Barnett Blvd, or WACQ Radio on Barnett Blvd. There will be a limited number of tickets available, and tickets are selling out quickly.
Proceeds from this fundraiser go directly to the club's scholarship fund which helps a deserving Tallassee senior with college tuition.
"This is a fun way to help local students. The Tallassee Rotary Club has funded a scholarship for many years and we hope to continue this for many years to come," Steers said.
This year, The Tallassee Rotary Club awarded Kennedy Taunton with a $1,000 scholarship.
For more information about the upcoming ball drop, contact Steers at 1-256-267-4801.