The Dam Store, located at 207 Barnett Boulevard, in downtown Tallassee recently opened, and, according to owner Stephen Webster, the store has something for everyone. Webster bought the business from Southern Girls Outlet and reorganized and added a little more inventory to the store.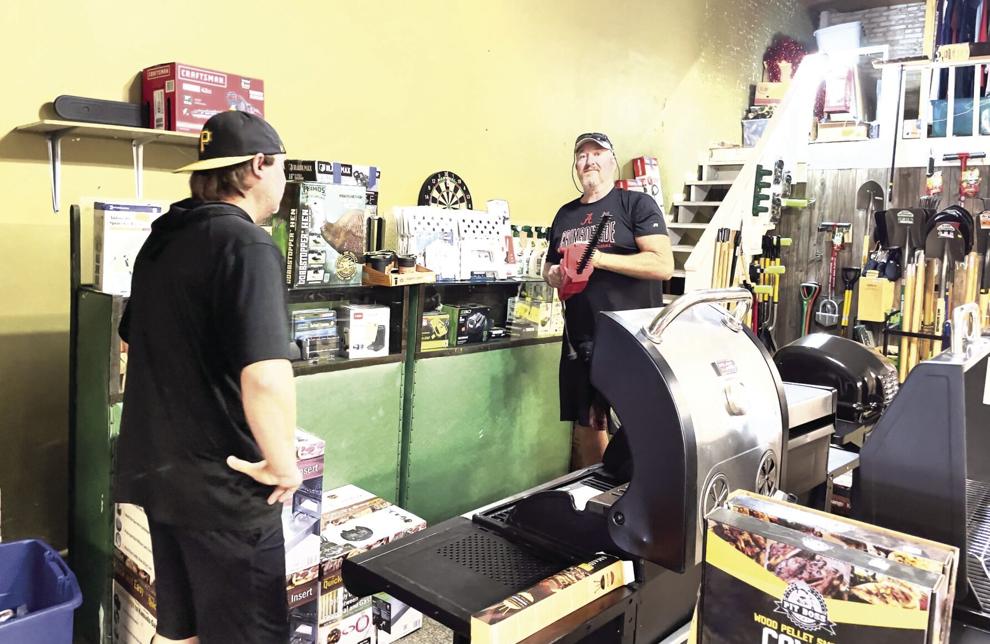 Before opening the Dam Store, Webster was the owner of Tiger Paw. He is a Tallassee native and graduated from Tallassee High School in 1998. Webster and his wife April operate the store together.
"The previous owners here called me and asked if I wanted to buy this place. This is more or less what I like to do anyway. I like to buy things in bulk and things like that," Webster said.
Merchandise inside the Dam Store comes from various places, so you never know what you may find on the shelves on any given day.
 "The Dam Store mostly carries new items you see in large retail stores and hardware stores but it also has that neat flea market feel to it with nice collectible items and older gently used items. Everything is very organized and clean," Webster said.
The Dam Store offers everything from garden tools to women's jewelry. You can even find antique Alabama Coca-Cola bottles or a stun gun. You name it. And if it's not on the shelf, Webster said he will do his best to add it to inventory.
The store held a soft opening to test the waters before settling on the best hours of operation.
"It's been busier today (Saturday) than any day," Webster said. "It's been perfect. It's been one customer at a time with about 15-20 minutes between each customer."
As for the name, the Dam Store, the business sits diagonally across from Thurlow Dam, which is visible from the storefront.
"I wasn't sure about naming it that, to begin with, but we did a poll on the radio and the Dam Store won," Webster said. "I liked it from the beginning but after that poll, I said that's the name."
While Webster isn't new to owning a business in downtown Tallassee, now that he has made this transition to this new retail outlet, he has a message to the community.
"Tell everybody to come to the Dam Store," he said.