No softball team in the Elmore County area has scored more runs than Tallassee this season, despite the fact that the Tigers have played less games than a couple other schools.
Chloe Baynes, Belle Haynes and Lexi Love have been primary reasons why, with each thriving in different areas for the Tigers.
They've become the three biggest pieces of a highly productive order that has Tallassee in position to compete for a state title at this week's Class 5A state tournament.
"I know this team has worked so hard," Tallassee head coach Pat Love said after the team's regional tournament win Thursday. "So hard to get to this point, and I'm glad they came through. We've got a chance [to win it all]. We're one of the best teams in the state, no doubt. And if we play like we should, we'll be there at the end."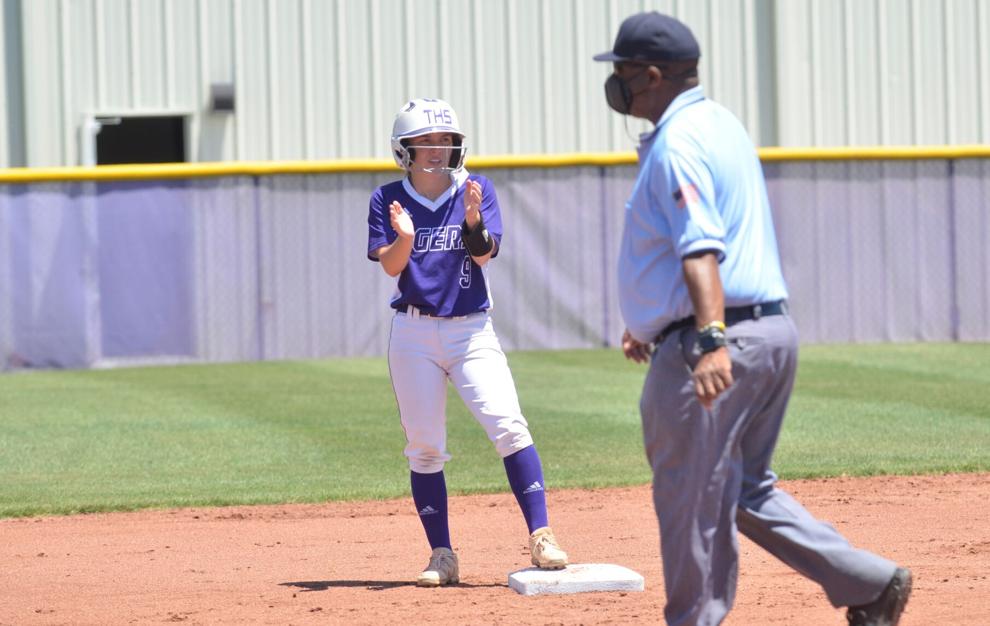 Where Baynes makes her impact is in contact and speed.
She's the team's leadoff hitter and best slapper, a left-handed hitter who takes a running start on their swing to get to first base in as little time as possible. Baynes boasts a county-best batting average of .570 using this tactic.
"I've been slapping more up the middle," Baynes said May 6. "That's what I've been trying to do every time. Some people throw me inside, and I just try to slap it right back up the middle because sometimes my bunting is just not on."
Once she reaches first, preventing her from stealing second is a futile effort for more than 98 percent of the catchers that she's faced.
The junior has swiped 59 bases in 60 attempts this season.
Her quick-footedness also serves her in center field, where she boasts a team-best .987 fielding percentage and leads the Tigers' outfielders in putouts with 73.
"She's fast," Love said immediately when asked what Baynes' biggest strength is. "She's fast, she makes good contact. You've gotta get it and get it to first quickly to get her out. Anything she hits on the ground, she's got a chance to get to first."
Making Baynes' numbers stand out even more is an injury she sustained in her sophomore season after a collision in Tallassee's first game. She broke her right arm on the play, and Love said it took the outfielder nine months to recover.
"It was really hard," Baynes said. "After it healed I still had problems with my shoulder. I had to rehab for seven months and still had problems. It was a long recovery process, and the season did get canceled, but it was very hard to watch my team out there, I couldn't do anything to help."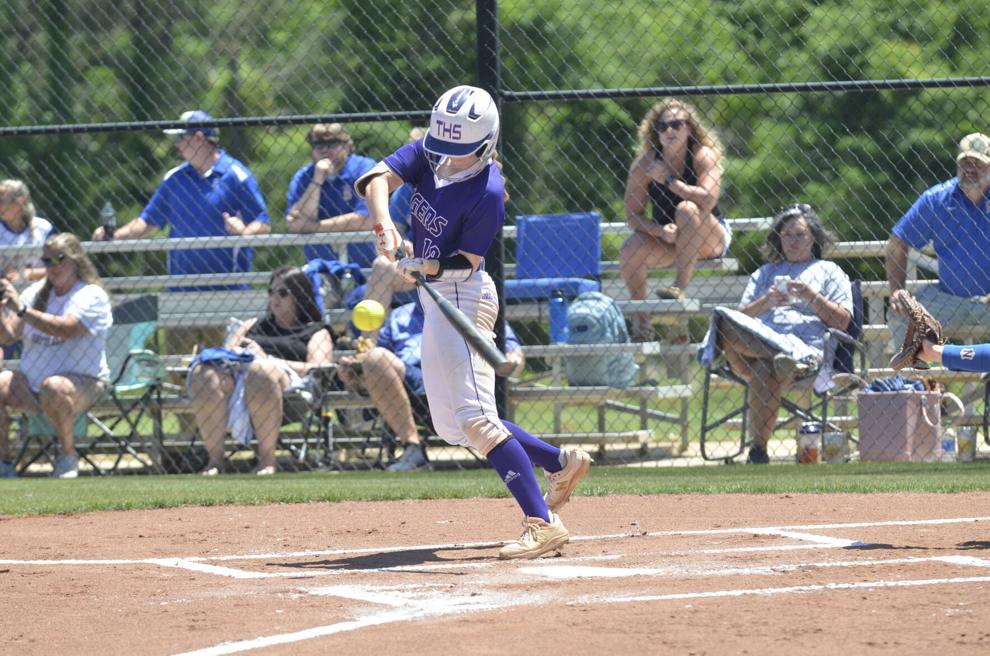 Haynes' numbers have taken a huge jump as the season has wound down, and she's been a stalwart at shortstop for the Tigers.
Her .419 batting average on the season is second to Baynes, and she's added 29 stolen bases.
Love called her "hotter than a firecracker" entering Tallassee's area tournament, and in that tournament she posted back-to-back 3-for-4 games at the plate in the squad's first two contests.
She sparked the Tigers' three-run, come-from-behind seventh-inning victory in the regional championship Thursday with a leadoff single.
"At the beginning of the season I struggled worse than I have in my entire life," Haynes said. "I thought, 'If I don't start picking up and doing what I have to do, we're not gonna start winning.' So I had to work a lot in the cage and get my swing together to help the team move forward. I'm one of the older ones, so I'm supposed to be a leader on this team."
Haynes anchors her team's defense from shortstop as a player with great communication skills and instincts, Love said.
Her fielding percentage is at .921 on the year.
"She's probably the best shortstop I've ever coached," Love said. "Probably the best one around here, I haven't seen any better. She's been hot, she's a really tough out, and she's fast."
Lexi Love has been the Elmore County area's most dangerous power hitter.
She's blasted 13 home runs with 72 RBIs in 2021, more than any other batter in the county — whether it be softball or baseball.
With the team's only on-base percentage above .450 outside Haynes and Baynes, Love also holds the area's best OPS (on-base plus slugging percentage) at 1.316.
"She works hard in the weight room," Love said. "She's really strong. She's got a fast bat speed, it's got a lot of exit velocity. She's got a compact swing, uses every bit of her body in that swing."
Love said she takes a focused approach to developing her skills in the batting cage, and doesn't try to do too much at the plate.
"I don't really try to swing as hard as I can," Love said. "It's just trying to get my fundamentals right, hit the ball at the right time. That's really all it is. It's not anything special."
Compounding the issue of facing Baynes, Haynes and Love for opposing pitchers is the solid composition of the remainder of Tallassee's order.
Pitcher Chloe Davidson bats second behind Baynes, hits .329 and went an impressive 6-for-10 with eight RBIs in the regional tournament last week. Designated player Avary Lumpkin boasts her own .320 batting average with eight home runs on the year.
First baseman Brooke Royster is tied with Lumpkin for second on the team with eight long balls of her own. In total, eight qualified Tallassee hitters bat above .250 in 2021, with five above .320.
"This team, one through nine in the batting order, has been coming through," Love said after Tallassee's regional tournament title. "We've been down three times in this tournament right here and each time it's been different parts of the order that's brought it in."
Tallassee will be counting on its entire order — Baynes, Haynes and Love especially — to produce if it hopes to contend for a state championship this week.
The Tigers commence state tournament play against Ardmore Tuesday at 9 a.m.