Brewbaker Tech's shortstop and second baseman collided with each other, allowing a fly ball to fall softly between the two of them.
With two outs, all of Elmore County's runners were in motion at the crack of the bat, and pinch runner Morgan Spear came home to score. Everyone else was safe at their respective bases.
Elmore County had just rattled off its fourth consecutive victory in losers bracket play after falling in round one at the Tuscaloosa regional tournament, battling all the way back to advance to the state championship tournament next week with the region's second and final qualifying spot.
Mark Segrest, the Panthers' head coach, celebrated with as much vigor as any of his players following the walk-off. The manager could be seen pumping his fist in the air and doling out emphatic hugs and high-fives to his assistants and athletes.
After the game, he told the squad he'd never been prouder of one of his teams.
"I've been fortunate enough to be a part of a number of championship teams, and this one has a special place in my heart," Segrest said. "Just for the simple fact that, the last two tournaments, we've gotten in the losers bracket and fought our way though. There's just a lot of good, hard working kids on this team that bought into what we're trying to do at Elmore County."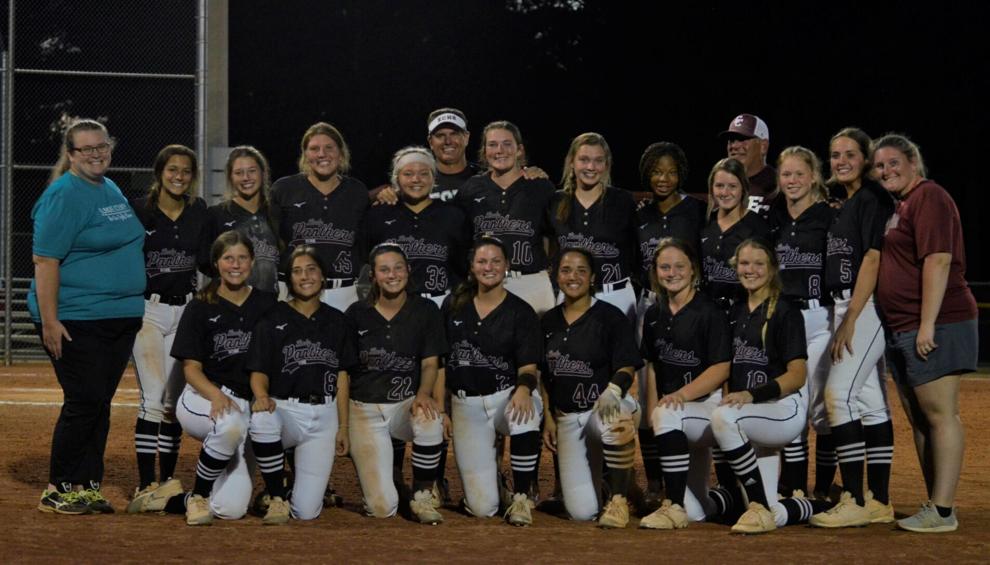 Elmore County defeated Brewbaker Tech 6-5 Thursday to cap its improbable run, avenging a first-round defeat by a 6-2 score at the hands of the Rams in the first round.
Elmore County second baseman Ebone Pierson had perhaps the best view of the final play as she was running from first to second base.
She did a celebratory cartwheel after the ball fell.
"Running toward them, I tried my best to make sure I was in their peripheral vision," Pierson said. "Then when she dropped it I was like, 'There we go. That's a run,' and I made sure I was on the bag. I feel bad for them, but it's us or them, and I'm glad that we did it. I don't wish it were different."
Tallassee, a second team from the Elmore County area, was the Tuscaloosa region's other state qualifier in Class 5A.
After early-order players such as Madelyn Becker, Madison Britt and Kelley Green got the job done on offense in earlier games for the Panthers, it was the nine-hole-hitting Pierson who had two of the team's biggest hits in the state qualifying game.
A victory for the Panthers appeared far more certain when Pearson arrived at the plate in a 5-5 game in the bottom of the seventh than it would a few pitches later. When the senior stepped in the batter's box, the bases were loaded with no outs.
After a failed squeeze, Elmore County's runner on third base was picked off and the count against Pierson moved to 0-2.
She responded by lining a single into left field to set up Green for the walk-off error.
With two outs in the bottom of the third inning, Pierson lined a double into center field that scored two runs and gave Elmore County an initial 3-1 advantage.
In total, she finished the game 2-for-3 with two RBIs and a run scored.
"I'm usually more of a bunter. I would say I'm one of our key bunters," Pierson said. "In my mindset a lot of times, I go up there and I'm like, 'Ebone, all you can do is bunt.' But in games like this my coach is telling me, 'This is your year, you have to make it through for this team.' And I know I can hit it, so I really dug down deep."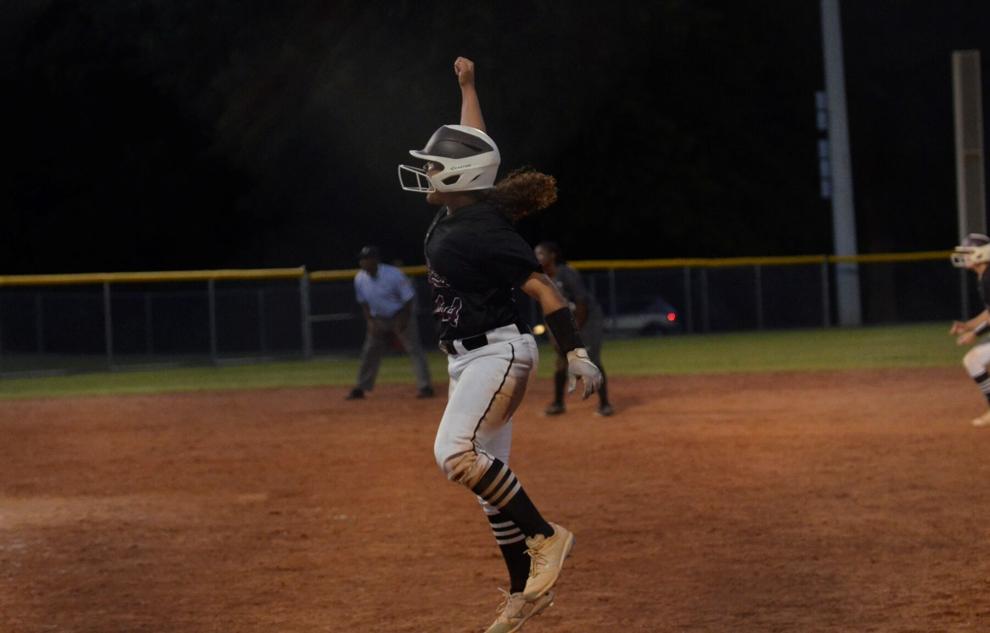 Pitching was critical for the Panthers too, not just against the Rams but throughout Thursday.
Aubrey Allen was the top standout in the circle. She pitched a complete game shutout with 14 strikeouts and no walks in a 2-0 victory against Demopolis to open the day.
She then closed the team's 3-1 win against John Carroll Catholic with 3.2 innings to pick up an extra-inning save.
No runners even reached base. At one point Allen struck out six batters in-a-row.
Maci Curlee placed her in the save situation in the first place after starting and tossing 5.1 innings of one-run ball.
"Maci Curlee did a phenomenal job getting us through to the championship game," Segrest said. "And I told Aubrey, 'Hey, it's do or die now. So give me everything you've got, and if you do that, we'll live with it.' And she did. She came out and threw a heck of a ballgame. But I give a lot of credit to all our pitchers, they've done a great job all year."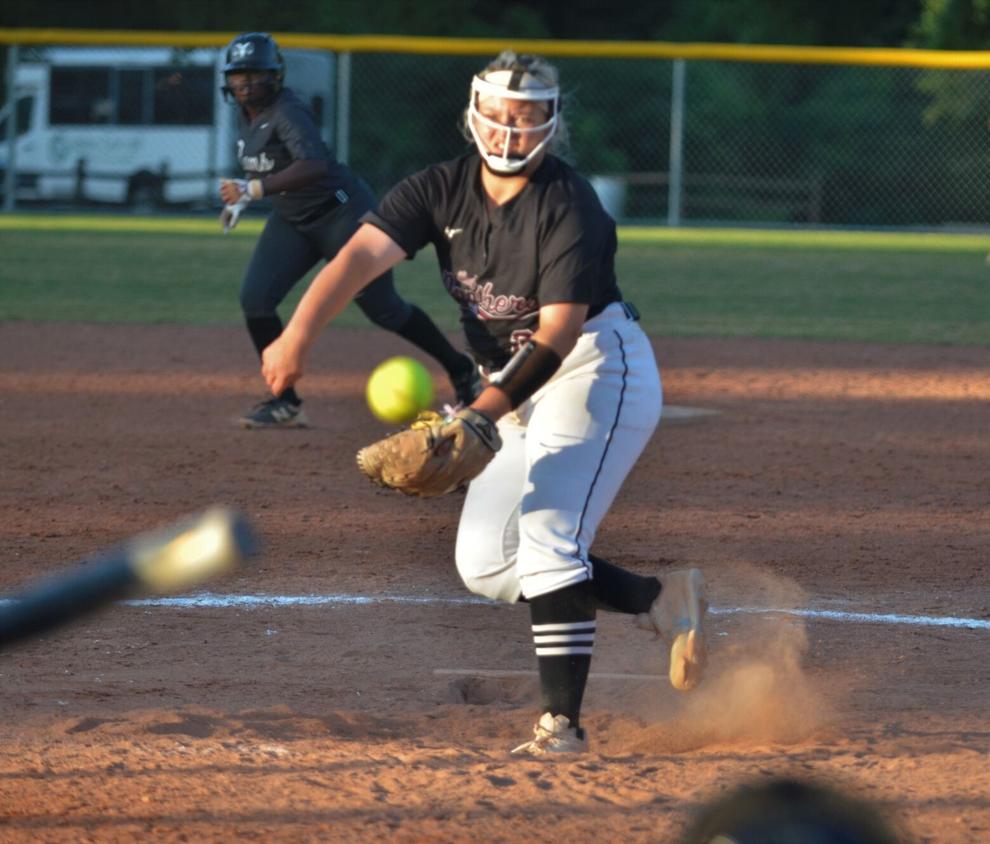 Allen tossed her second complete game of the day against Brewbaker Tech, holding the Rams' high-powered offense to five runs.
Segrest gave a simple two-word answer when asked when the team will stop basking in its victory and start state tournament preparations.
"Practice tomorrow," Segrest said. "Tonight will be the only night [we celebrate]."
Elmore County will open state tournament play Tuesday in Oxford, Alabama.