Tallassee City leaders called a special called meeting Thursday but no action was taken.
The agenda for the meeting was to address the good name and character of a city employee.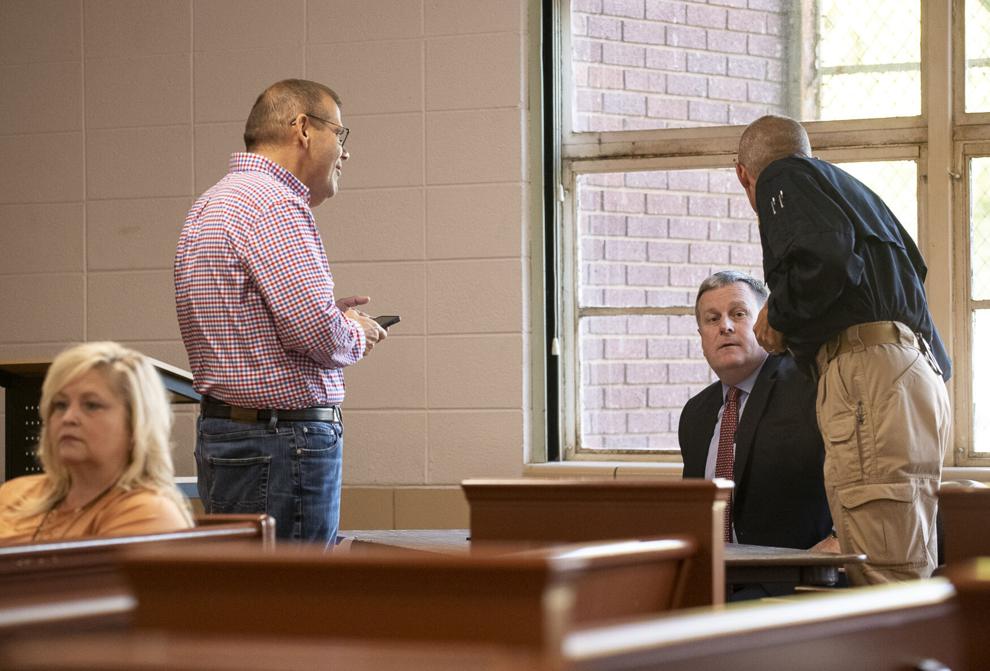 As town attorney John Smith walked into council chambers, he addressed the council and Mayor John Hammock where the public could not hear. As soon as the meeting was called to order, the council and Smith excused themselves for an executive session.
Hammock remained in council chambers chatting with those in attendance.
"I can remember this as being the lunchroom when I was in elementary school," Hammock said. "We would take our tray up to that closed window when we were done."
An hour and a half after going behind closed doors, Hammock was summoned to the executive session. After just over two hours of executive session, the council returned to its regular session only to just as quickly adjourn with no action taken by the council.
The council has a regularly scheduled meeting for Tuesday with no planned executive sessions on the published agenda, though items are listed for the mayor and council to make reports.
Other issues on the agenda are approval of industrial development board appointments, infrastructure expansion for KPS, discussion of budget adjustments, an updated agreement with the Alabama Department of Revenue, removal and installation of equipment of the Neptune Barnett Tank and water tank antenna removal.