Members of the Tallassee Industrial Development Board addressed the City Council to request $220,000 for a utility that will bring new industry to the area.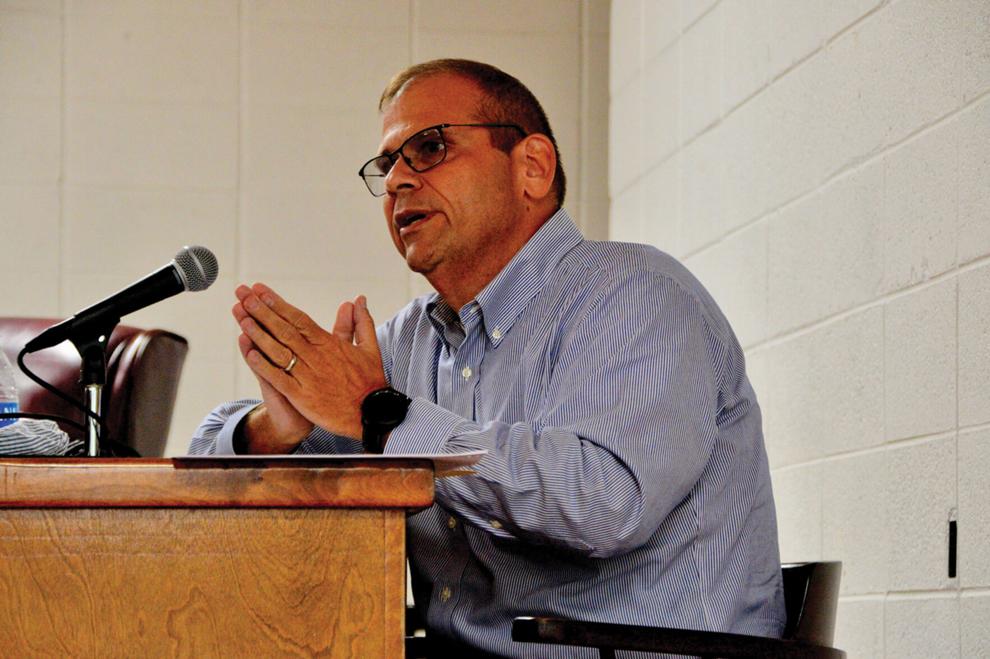 KPS wants to locate in Tallassee and bring 156 jobs. According to Executive Director of the Elmore County Economic Development Authority Cary Cox, this new industry would be a $17.8 million-dollar investment with an estimated $3 million yearly payroll.
Over 10 years, tax revenue for Tallassee City Schools is projected to be $867,000, according to Cox.
"That could be a little high, but I am comfortable saying over $700,000 going to the Tallassee City Schools system from this company," he said.
KPS plans to build a road to the facility with an estimated cost of $300,000 to $350,000.
"Then they will turn that over to the city," Cox said.
However, Mayor John Hammock had objections to those plans.
"What if the city doesn't want the road?" he asked. "Last time they built a road, it wasn't to specs and we still had to take ownership of it."
Cox explained that Tallassee's building inspector can be onsite during construction to make certain the road is built to standard.
Cox went on to explain that the company plans to build a childcare facility on site.
"My rough calculations, that's worth $1.07 an hour," Cox said. "They are going to give a discount, basically at cost."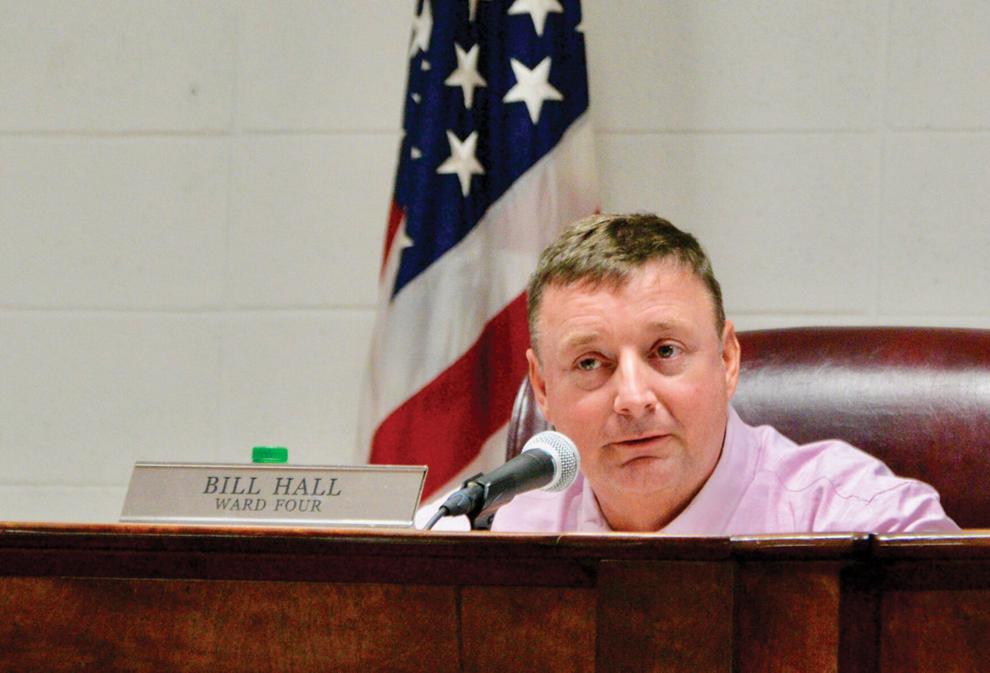 The company plans to offer $10 an hour as its starting wage.
Hammock, again, expressed opposition to the proposal.
"Ten dollars an hour is poverty level for a family of four," Hammock said. "You said childcare, what about people that don't have children? And the childcare, you would be cutting into the people that actually have daycares and pay taxes and things here in town as well."
Hammock said employees are difficult to recruit right now.
"We have 611 jobs available already in the 36078 zip code and almost every one of them pay more than $10 an hour," Hammock said. "I just don't see how these jobs are going to be filled in this area."
Cox said that at this time $10 an hour was all KPS could offer entry-level employees.
"They don't have the ability to pay more right now," he explained.
Hammock said the offer was not worth the city's investment.
"They always say that," Hammock said. "But we are supposed to spend our tax dollars to help, everyone in this town pays, to pay for the infrastructure for this company, while they make a premium on their product and only pay a menial wage to the citizens of this town."
According to Cox, KPS is willing to invest in Tallassee.
"They are putting their own money up. They are buying the land. They are building roads. They are basically putting in the sewer line," Cox said.
The mayor went on to name a long list of existing infrastructure needs in the city and explained that any funding for this project, in his opinion, would be misused capital.
"Public safety is struggling," Hammock said. "The buildings are in shambles. The swimming pool is inoperable. The Rec Center is leaking. I just don't think it is fiscally responsible to invest in something that's only going to pay $10 an hour."
Cox explained that he was only there to bring the facts about the potential new industry before the council, but was met with opposition.
"In my opinion, the juice is not worth the squeeze, and I'm going to be a no vote on that," Hammock said.
Councilmember Bill Godwin shared his opinion on the matter.
"I think both sides are well taken," Godwin said.
Godwin asked IDB members Rick Dorley and Don Haycock, who in the work session held before the council meeting discussed settling a past-due debt owed to an Urban Development Action Grant Program, about payments on the obligations that have not been met since 2014. Dorley suggested that the IDB fund half of the infrastructure project, with that money as credit towards the UDAG balance.
The IDB was asked the council for a projected $220,000 to run gas, water, and sewer lines to the new industry.
"The Industrial Board is willing and able to pay half for those utilities. Whatever it cost the city, pay half of the utilities, for a credit to the UDAG loan that we have to the UDAG fund," Dorley said.
Hammock asked if the entire UDAG debt, which according to him is $389,000, would be paid. Dorley said that a payment agreement could be arranged.
"We can't pay it all back at once, but we'll be glad to pay it all back in time," Dorley said. "Give this money that we are going to give towards a credit to the UDAG for that part of it and then renegotiate the other part, to pay it back, yes."
Godwin explained that more details about repaying the UDAG debt were needed before the council would even consider voting on the proposed infrastructure funding. 
"You all have to discuss this with your board and come up with specifics for us. We need to know what the board is willing to do on the UDAG money, which is part of this consideration before we have our vote. That's a big component to me. If that money, which I understand has been owed to the city for quite a while and has been tied up by lawyers. It's either owed or it's not. If it's owed, we need the money back. It needs to be part of the package before we consider this whole thing."
However, Dorley explained that KPS is on a strict timeline and further negotiations could hinder that projection.
"They need to be up and operating probably no later than January," Dorley said.
Dorley, again, said an agreement to repay the debt would be met if the council would move forward with the agenda item.
"We can come up with an agreement suitable to the city and us on the UDAG if the city will go ahead," he said.
However, Hammock, again, expressed his opposition to the proposal.
"Unless it's the full amount, I am not agreeing. I can tell you that right now," Hammock said.
Dorley said it would take seven days to hold an emergency board meeting, and it would be an additional two weeks before the city council would meet again to discuss the topic.
"So, we're going to hold up the project until that time?" Dorley asked.
"I'd say 'yeah,'" Godwin said. "Until we know the board is committed to paying the money back and give a timeframe."
Another member of the council then put forth another question for Dorley.
"If time is of such an essence, and you all are so sure the IDB will be willing to pay back the three-hundred-and-what-ever-thousand dollars, and again with time of such an essence, why doesn't the IDB fund the whole $220,000 tab," council member Bill Hall asked.
That suggestion was well taken by both the council and the IDB, with conditions.
"Can we give that credit to the UDAG?" Dorley asked.
The council agreed that credit towards the debt would be suitable. However, the negotiations continued.
"Will the council agree to waive the permit fees and the tap fees," Dorley asked.  
There was some opposition to Dorley's request to waive those fees.
"I say, not," Hammock said.
According to Dorley, tap fees and permit fees have been waived for new industries in the past.
"If that's been done before, then absolutely," council member Jeremy Taunton said.
Godwin then asked for a timeline on repaying the remaining balance owed to the UDAG fund.
"What kind of time are we talking about?" Godwin asked. "We can't just leave it hanging out there because I know what will happen, we'll get lawyered up and we'll never see the money."
Dorley again said the IDB would pay the monies owed to the UDAG fund.
"Don and I will commit to you tonight, we won't lawyer up. We'll take the lawyer out of the fact and come up with a reasonable repayment to the city," Dorley said.
Godwin said the IDB would be responsible for any additional cost in funding the utility project.
"$220,000 is the max, "Godwin said. "If it goes up, that's on y'all."
After much negotiation, the council passed the measure.
The city will give the IDB a $220,000 credit toward the amount due on the UDAG fund, with the $169,000 balance to be paid in 60 months. The council also agreed to waive the tap fees and permit fees for the utility project.
The council voted in favor of the measure, with Hammock expressing his no vote. Council member Sarah Hill was not present for the vote.